Didn't I tell you I'd be back with some more vintage voucher codes? Well, I just spent this morning sifting through a bit of vintage art (and a lovely way to spend the morning it is too), and I've found a couple of offers to get you excited… Hopefully. These are just a few of my personal favourites, but if you don't share the same taste as me, just go straight to the sites and there's plenty more to choose from.
We've all heard of Oliver Bonas, yes? The lovely boutiquey-type high street store that does quite a nice line on beautiful things? Well, if you don't live near one or fancy saving a bit more money, I found this
Oliver Bonas voucher code
that gets you £5 off your first online order. And yes, they do clothes etc, but they've also got a decent range of homewares too, including (you're guessed it) some vintage wall art. Check out their framed limited edition range. My picked is the gorgeous A Kaleidoscope of Butterflies. And if you're got a smaller gap on your wall that needs filling, then there's these Bus Blind Frames too.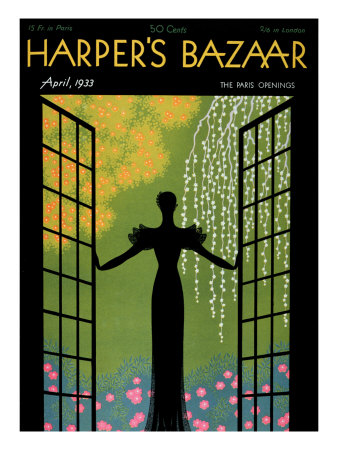 If you're after a larger poster selection choose from, then I discovered this
AllPosters.co.uk voucher code
which gets you 15% off your order until the end of February. They've got hundreds of posters, prints and stretched canvas art in all styles, but my attention was particularly drawn to the vintage section, as you might have already guessed. I picked out these two – a great Harper's Bazaar cover print and a 1933 Chicago World's Fair poster. But they've got so many, you could easily spend hours on this site. From Alfonse Mucha to propaganda-style prints, there's something for every vintage nut.
I haven't quite decided what I'm going to focus on for my next post, so I'm going to leave it as a surprise! Anyway, let me know what you think of these vintage voucher codes and I'll be back in a day or two…