So I'm going to be a little bit self-indulgent with this post and highlight a few voucher codes for vintage inspired…wait for it…lampshades. Yes, lampshades. For the simple reason that I need a new lampshade or two. So there. I would say, if you've got oodles of time and you're after a proper vintage lampshade, or anything else home-related, and you want to get exactly the right item, then it would definitely be worth searching second-hand shops, markets, fairs etc. until you strike gold. BUT, if you haven't got oodles of time or money and you don't mind getting something that is vintage-INSPIRED, (rather than the real deal) then you've come to the right place...
Ok, so Dunelm Mill might not be the first name that springs to mind when thinking about pretty vintage-type things, but they are exceptionally good value and I've found a couple of really good offers that I'm definitely going to be taking advantage of. This
Dunelm Mill voucher code
has heaps of home discounts with up to 50% off. I've found a Green Sicily Striped Pendant Shade and a Dusky Pink Florence Pendant Shade – both are under £5. Just go to the lighting offers page and gawp at the price.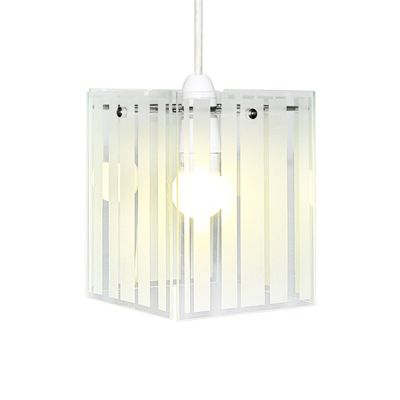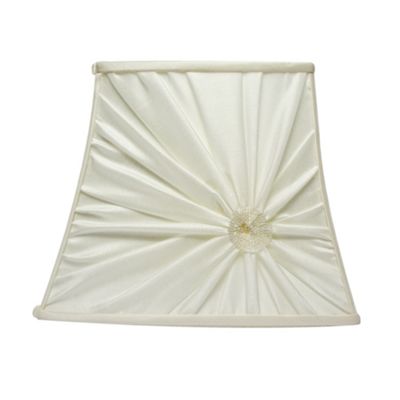 If you've got a bit more to spend (I don't count myself in this group), then I've found a
Debenhams voucher code for you
. Yes, Debenhams. It's true. Ok, they're a bit mainstream, but they do stock some rather striking bits and bobs. I love this Ivory Bowed Beaded Lampshade, especially as it's currently 20% off. Same with this Pack of 3 Easy Fit Frosted Glass Pendants, also at 20% off. Same with the other code – just click on the link, go the Debenhams offers page and search through the lighting offers.
So I hope this post has been TOO specific for you. But seriously, pretty lampshades for under a fiver – how can you resist? The simple answer to that question is YOU CAN'T.
You're welcome ;)