Time for a seasonal post. I'm sure the warmer will be heading our way soon. Absolutely positive. But until it does decide to show its face, let us dream about balmy summer evenings, relaxing on the terrace with only a good book and a cold gin and tonic for company…
Past Times - Butterfly Weathervane
There's so much talk about vintage homes these days, but this doesn't have to be limited to the indoors – surely your garden counts as your home too? Even if you haven't set foot in it for months because of the Arctic temperatures, or if you only have a small terrace or balcony, there's no excuse for not injecting a bit of vintage loveliness into your outdoors…
Sweetheart Wooden Bird House
I think I may have mentioned Past Times previously (or in the past, as it were) and with good reason. They do lovely vintage-inspired items for your home with exceptionally good discounts. I had a quick browse through their Garden section and came up with a couple of beauties – This Butterfly Weathervane is reduced to £16 and with a
Past Times voucher code
, you can get an extra 10% off sale items, amongst other top notch discounts. Or become more at one with nature with this Sweetheart Wooden Bird House for only £10.
Dragonfly Hurricane Lamp
White Dolly Lantern
Lighting – good for atmosphere and night time drinks parties. And also for adding a touch of vintage chic to your patch. You can get 10% off your first order with an
Oliver Bonas discount code
, so why not partake of a purchase with this White Dolly Lantern or Dragonfly Hurricane Lamp?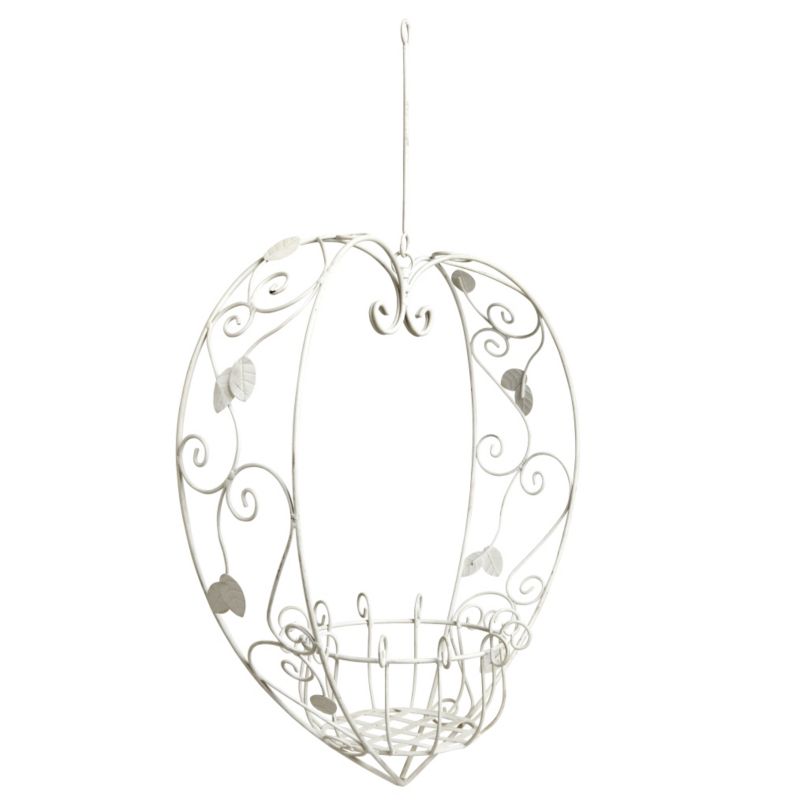 Decorative Large Heart Planter
When buying gardening stuff, even unique designs, it sometimes pays to shop at the most obvious places. Just having a browse through some
B & Q deals
and I've come across this Decorative Large Heart Planter along with a few other retro-looking bits and bobs.
So seek out your very own English country garden, even if you're bang in the middle of the city…