Yes, I can tell you've been on tenterhooks waiting for the second part of my selection of Christmas shopping tips. Well, the wait is over, because this week we're talking all things kitchen. Or should that be kitsch kitchen? Yes, I think it should.
Let's get straight to the matter in hand and return to those lovely folk over at Oliver Bonas because more often than not, they're my first port of call when it comes to anything vintage-related. Whatever I'm deciding to write about on any particular week, I think 'will Oliver Bonas stock that?' and the answer is always a big fat YES. So, vintage-inspired kitchenware – I don't think that description can be summed up any better than by these two items…first up, this nifty little
1960s Flour Sifter
for just £12 and secondly, this
Original Enamel Bakeware Set
for £54.99. And the very best thing about buying them is that you can get 10% off with this
Oliver Bonas voucher code
.
We all want to cook in style, right? That's probably why this
Cook in Style discount voucher
is such a safe bet for vintage kitchen items then. Right now, they're offering an extra 10% off your order and that includes sale items. And because of this double-whammy of decent value, it is sale items that I'm focusing on today, specifically this
Maxwell & Williams Kimono Lilac Two Tier Cake Stand
(was £25, now £12.49) and this
V&A Museum Flora Bone China Mug
(was £11.99, now £7.99). And don't forget to knock off the extra 10% folks!
You might imagine that The White Company is kind of limited when it comes to a colour palette, but they more than make up for it with oodles of chic items and lovely offers. You can currently enjoy 20% off your order AND free delivery with this
The White Company free online voucher
, and my two gorgeous picks are this
Set of 4 Liqueur Glasses
(£32) and this rather amazing
Lidded Glass Cake Stand
(£75).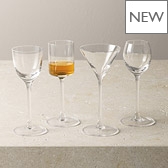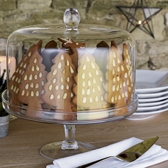 I'm rather pleased with this week's picks, especially that glass cake stand. Not one to clean after you've had a few Christmas tipples though…